Is the word out about your B2B customer loyalty program? If not, we have a few creative ways to promote your B2B customer loyalty program. But let's start with the basics. One of the best ways to successfully max out program enrollments and engagement is to show participants what's in it for them. The trick is getting people excited about all the great benefits your loyalty program provides.
These nine tips will help you promote your B2B customer loyalty program, and get everyone just as excited about it as you are.
Tip #1 Launch your B2B customer loyalty program with a contest.
Because who doesn't love winning?
Invite your target audience to a loyalty program kick-off. How? A raffle or contest! These drum up interest in the program throughout your program launch.
A study from Open Forum found that contests are a proven way to increase engagement.
Tip #2 Get extremely personal.
But not in the weird, clingy way.
A of the most creative ways to promote your B2B customer loyalty program is to show your customer the value of your brand. Set up your loyalty program to be the mouthpiece for what your brand stands for. When customers understand your brand values, they tend to trust you more.
Personalization improves your customer experience. Even if it's as simple as adding a name token in your incentive program messages, do it. A Feedback Loop study found a strong link between personalized subject lines and open rates. For example, the subject line: "[FirstName], how are things?" got a 40% higher open rate than "Any feedback for Feedback Loop?" (68.18% versus 28.57%).
Don't be afraid to send participants personalized reminders about their reward points balance. These reminders keep participants active, reminding them to redeem or get items in their wishlist. For example, "Hey, Terry, are you still interested in a new juicer? It's on sale in the online rewards catalog!"
Tip # 3 Go mobile, now!
There's an incentive program app for that.
A 2015 Gallup poll found that 52% of people who own smartphones check their phones multiple times an hour. It's been a few years since that study, and the number has doubtlessly increased since then. Nowadays, people's work and personal lives happen on their phones. To get the most impact out of your incentive program, meet participants where they are – their phone!
Mobile apps take your incentive program to the next level. Not only will it make your loyalty program conveniently available on-the-go, it makes running your program easier. For example, when your salespeople want to submit sales claims from the field, they can upload it on your program's mobile app.
Tip # 4 Cut through the noise with direct mail.
Wait a minute, Mr. Postman!
A study from DashBurst found that 70-80% of consumers are more likely to open almost all their physical mail, including "junk". It gets better. Seventy-nine percent of consumers say they act on direct mail immediately compared to 45% who say the same of emails. Where'd you put those stamps, again?
Before you start mailing your participants, please note that personalization is still king here. Snail mail is most effective when it's personalized. So use participant data from your online loyalty program database to create personalized messages with effective calls to action.
Tip #5 Offer exclusive promotions to certain B2B customers.
VIP status, woo-hoo!
Specificity reigns with incentive plans, especially if you're trying to get the most out of your programs. You should set up specific goals for specific groups. Once you have your groups divided up, create a VIP group for people who go above and beyond. A HelpScout study found that people were 15% more likely to respond to a message's call to action when they were labeled as being exclusive.
Specialized promotions give you more perspective about the specific groups in your loyalty program. Do certain channel partners in a region or country outperform better than others. And under what circumstances? Promotions aimed at specific pools of people can teach you a lot about performance in your department, sales channels or customer bases. This gives you valuable market insights that can feed into your channel marketing strategies.
Tip #6 Roll out open enrollment for everyone.
Show them that they, too, can get involved!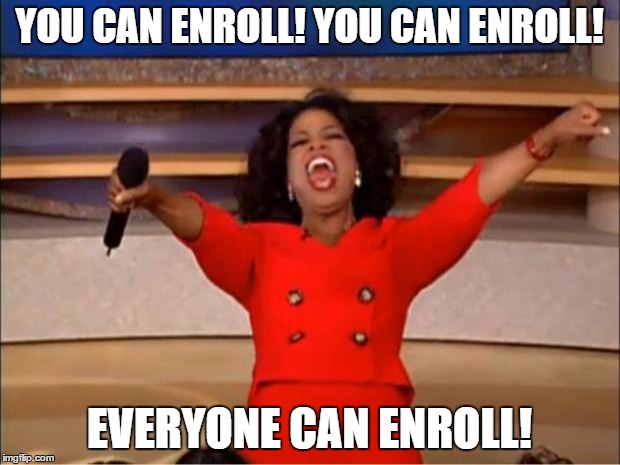 Kick-off your loyalty program with open enrollment. Open enrollment lets any participant sign up for your program. Not only does this benefit the participant. It benefits you, too. You can find out who your sellers are (in some supply chains, sellers may be unknown). There's more potential for you to have a larger, more engaged audience. The last benefit for you concerns data. When participants register for your program, they do so with a form. With the right incentive technology, you can manage your form your way. Meaning you can collect the participant contact and industry trends data you want to know at the start of the program.
Tip # 7 Use CRM integration technology with your incentive program.
It's kind of like the Beatles song about coming together – except with customer data.
Integration can be a beast. Everyone wants it, but few have the tools or technology to get it. The best way to integrate your existing software with your incentive program is to bring on an incentive management company. Use an incentive provider that makes the transition easy. The company should offer to integrate your CRM with your loyalty program database. In theory, this should help you get holistic customer data from sales claims submissions into your CRM system, and vise versa.
On the "macro" marketing level, you get a more detailed picture of your customers. This helps you develop better marketing strategies, so you can identify customer trends, preferences and demands.
Even more, you get more details about your customers. This helps you create a more personal, relevant marketing message that speaks to their unique needs, preferences, purchase habits, and more.
Tip # 8 Jumpstart their incentive journey with sign-up bonuses.
Give them a headstart with a few loyalty rewards.
Marketing professors Joseph Nunes and Xavier Drèze discovered something strange. In their Endowed Progress Effect study, the academics saw that customers were more likely to use "free car wash" customer loyalty punch-cards if the cards had ten spaces with two space already punched. If they were given the same card, but with no spaces punched, they were less likely to return. The former loyalty card produces an "artificial advancement" effect, even though customers still have to work similarly for the reward. The punched card made 34% of people act on it versus 19% who had the blank card.
There are ways to make your B2B customers feel like they're halfway there. One good idea is to give enrollees points just for signing up for your program. Or, give them rewards to update their profiles. Use visual cues like graphs and thermometers to represent a portion of their goal a progress. These are just a few creative ways to promote your B2B customer loyalty program and get the most out of it, quickly.
Tip # 9 Get inspired by your loyalty program reports.
Let customer data be your muse.
When you look at your user engagement activity reports available in your loyalty program, what do you see? Any spikes in activity during certain times? What about during the holidays? If you see spikes as the holidays approach, consider running a holiday-themed campaign to encourage reward redemptions.
Every customer loyalty participant audience is different. Activity reports that are native to your loyalty program software tells you how to best motivate your channel partners. So go ahead and explore your program reports regularly to identify growth opportunities and areas to improve.
B2B loyalty programs offer a wealth of diverse benefits to you and your channel partners if structured right. The trick is promoting them in creative ways that show the benefits quickly. These nine loyalty program hacks help you get the most out of your program.
Know of some other creative ways to promote your B2B customer loyalty program? Or, do you want to learn more about promoting your loyalty program in different channel environments? Don't hesitate to comment below or contact us!